ISM - International Safety Management
SCOPE
Articles of the ISM Code
ISM Code Implementation, Certification of Ships and Companies, Periodical Verification as regards compliance with the Code, Internal and External Audits, Corrective and Preventive Action, Response to Non-conformities, Port State Control Authority & Detentions.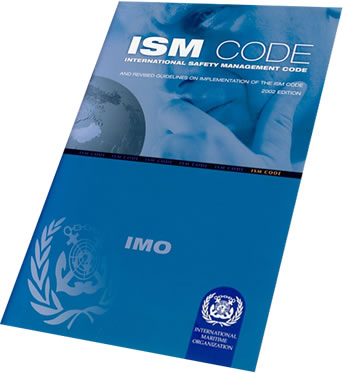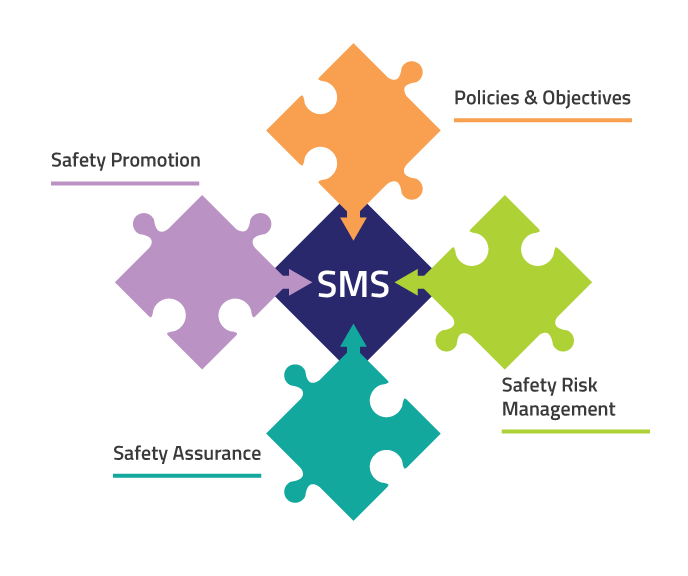 Pre-Departure on SMS -
Company Policies Familiarization
SCOPE
Reasons for the SMS Training
Vision Statement
Health, Quality, Safety and Environment Policy (per principal)
Mission Statement of the Principals
Drug and Alcohol Policy
The Safety Management System
Safety Awareness
Personnel Safety Instruction
Duties and Responsibilities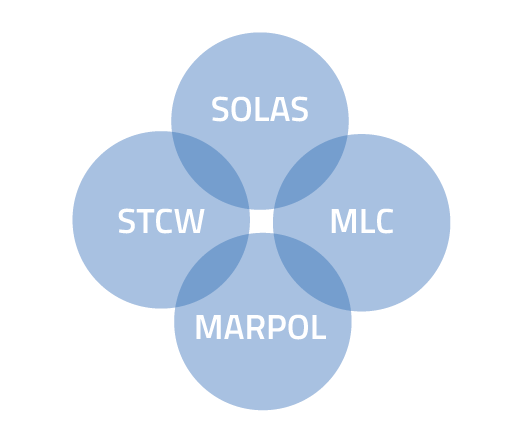 SOLAS, MARPOL & MLC 2006
SCOPE
Understanding the Laws, Regulations, Code and Legislation
Anti-Piracy Familiarization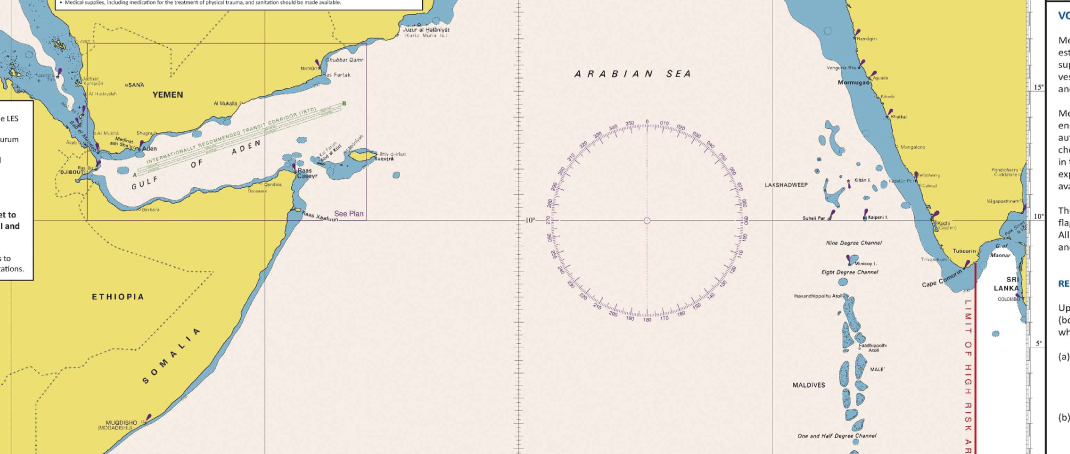 SCOPE
Introduction to Piracy
Background of Piracy in the Gulf of Aden and off the Coast of Somalia
Anti-Piracy Awareness Objectives
Best Management Practices & the Concerned International Industry Representatives
Planning and Operational Practices
Typical Attack Profiles of Pirates
The Recommended Best Management Practices
Prior Transit to the High Risk Areas
General Planning
Company Planning
Ship Master Planning
Group Transit
Voyage Planning
Defensive Measures
In Transit Operations
If Attacked/Boarded by Pirates
Survival Considerations
Solution & Recommendation Combatng Piracy
Authority References
General Notes
1
Our efforts in operating and maintaining the above trainings have borne fruits over the time that these courses were diligently and effectively offered to our Seafarers. Encouraging and Positive comments have been received from both directions, Principals and Seafarers.
2
Booklets related to ISM and Safety, Security Awareness have been printed and are offered to our Seafarers for free, enabling them to consult and study the materials, even after they have completed their in-house Trainings and especially when they are on board and face the real facts and shipboard conditions.
3
The forms of conducting the trainings include:
a.Lectures
b. Power Point Presentation
c. Film Presentation
d. Paper Materials

4
All Seafarers, officers and ratings are required after attending the respective trainings, to undergo written and oral examinations in order to be assessed whether they were able to digest well the respective courses and to identify the areas of weaknesses. After their successful examinations, they are issued respective certificates. For those failing, they are required to attend the training again and be re-assessed, ensuring that they have adequately digested all useful information.
5
Our purpose of conducting these trainings have the following targets:
a. Our Principals to operate their ships with really qualified officers and ratings
b. To be enhanced with Shipboard Safety for the benefit of all involved parties
c. The ships to run on the least possible problems, and the crew safety, familiarization and trainings to be up to the International Standards and Requirements

Humanitarian Aid and Disaster Relief
OUR INVOLVEMENTS
Gift giving/feeding activities for indigent families in some rural areas of Metro Manila
Medical assistance to the less fortunate child patients of various hospitals
Financial and Employment assistance to our Seafarers and their families or to any private individual who is in need (due to disaster, loss of family member e.t.c)
Educational Sponsorship
OUR INVOLVEMENTS
Adopting scholars from our Seafarers' household member or by supporting programs organized by various institutions
Social Welfare
OUR INVOLVEMENTS
Donations in cash or kind to our Seafarers and various social or religious institutions
Our Community Involvements
Below are few chronicle of fulfillments we greatly value and were undoubtedly the best means to show how we sincerely support our Philippine government in promoting its Poverty Alleviation Program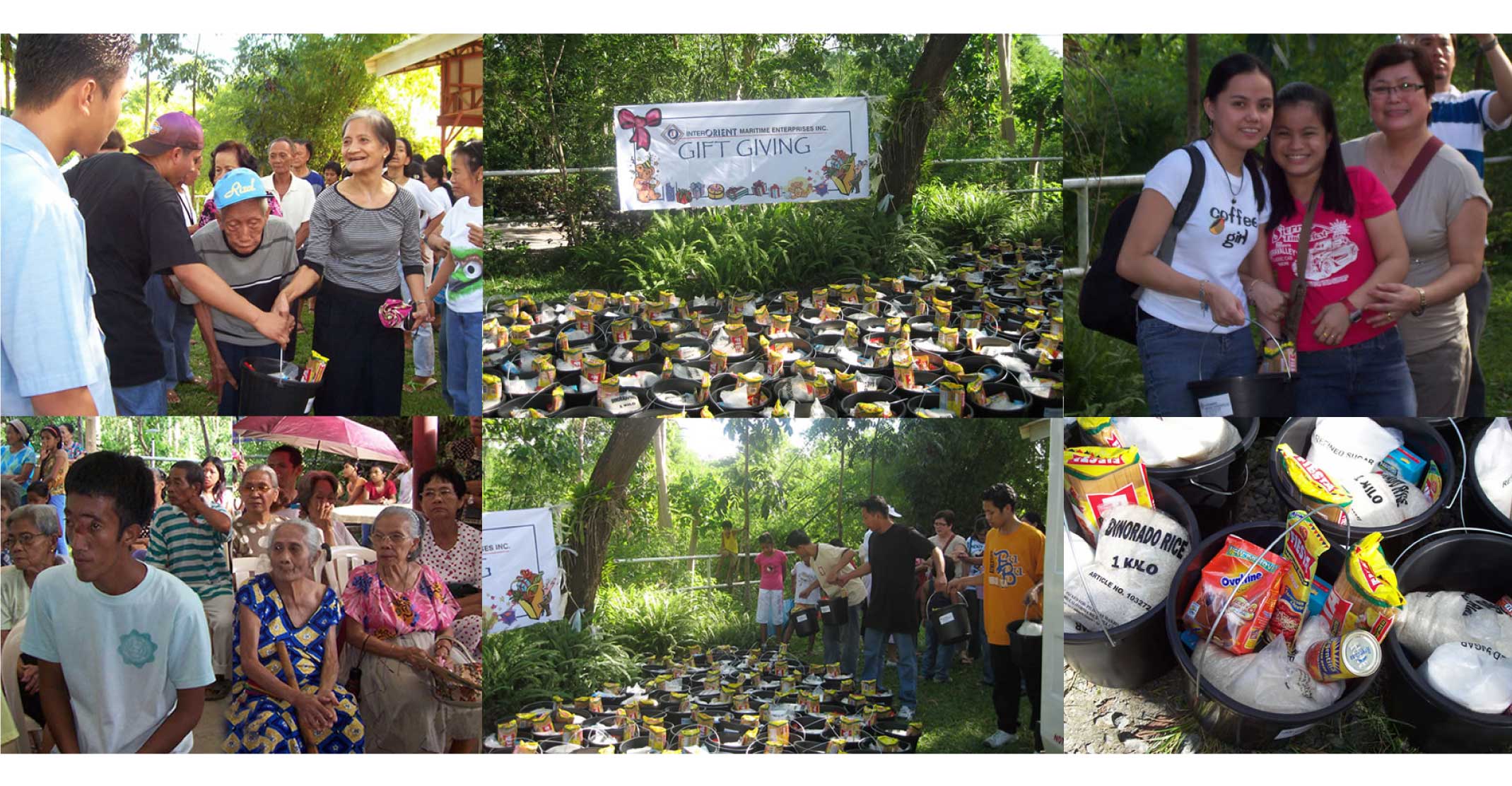 Interorient Maritime organizes an outreach program in coordination with the local government of Antipolo, Rizal. As part of the Company's Christmas Gift Giving Project, we have distributed grocery items to 200 families of Barangay Hinulugan Taktak, Antipolo, Rizal. The event takes place at the Immaculate Heart of Mary Parish Church.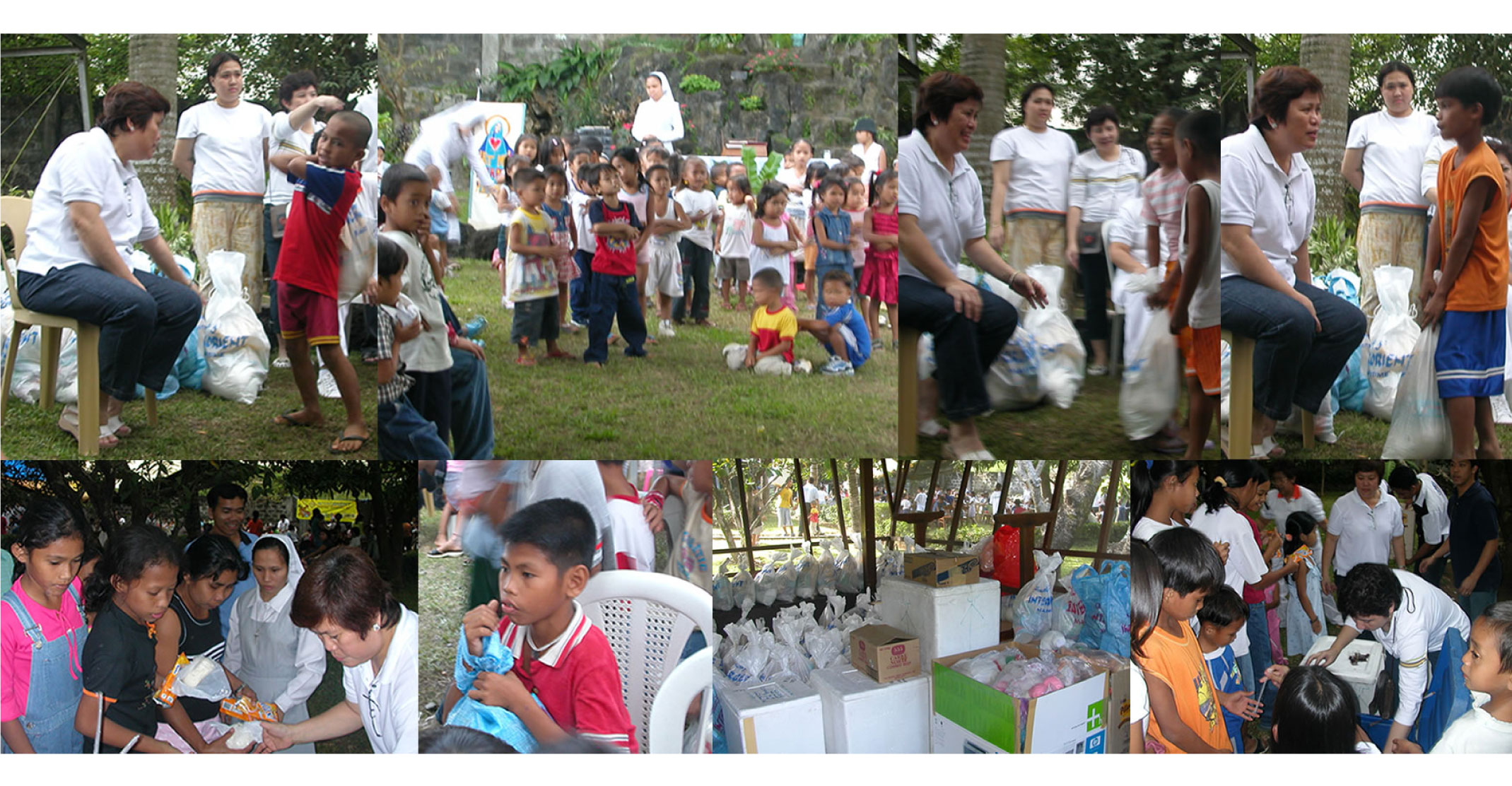 An outreach program was organized by Interorient Maritime with the assistance of the nuns of Our Lady of Nazareth Novitiate, Antipolo City where 200 sacks of groceries were given to the children of destitute families in the near-by barangays. Kids were also given food to eat during the said event.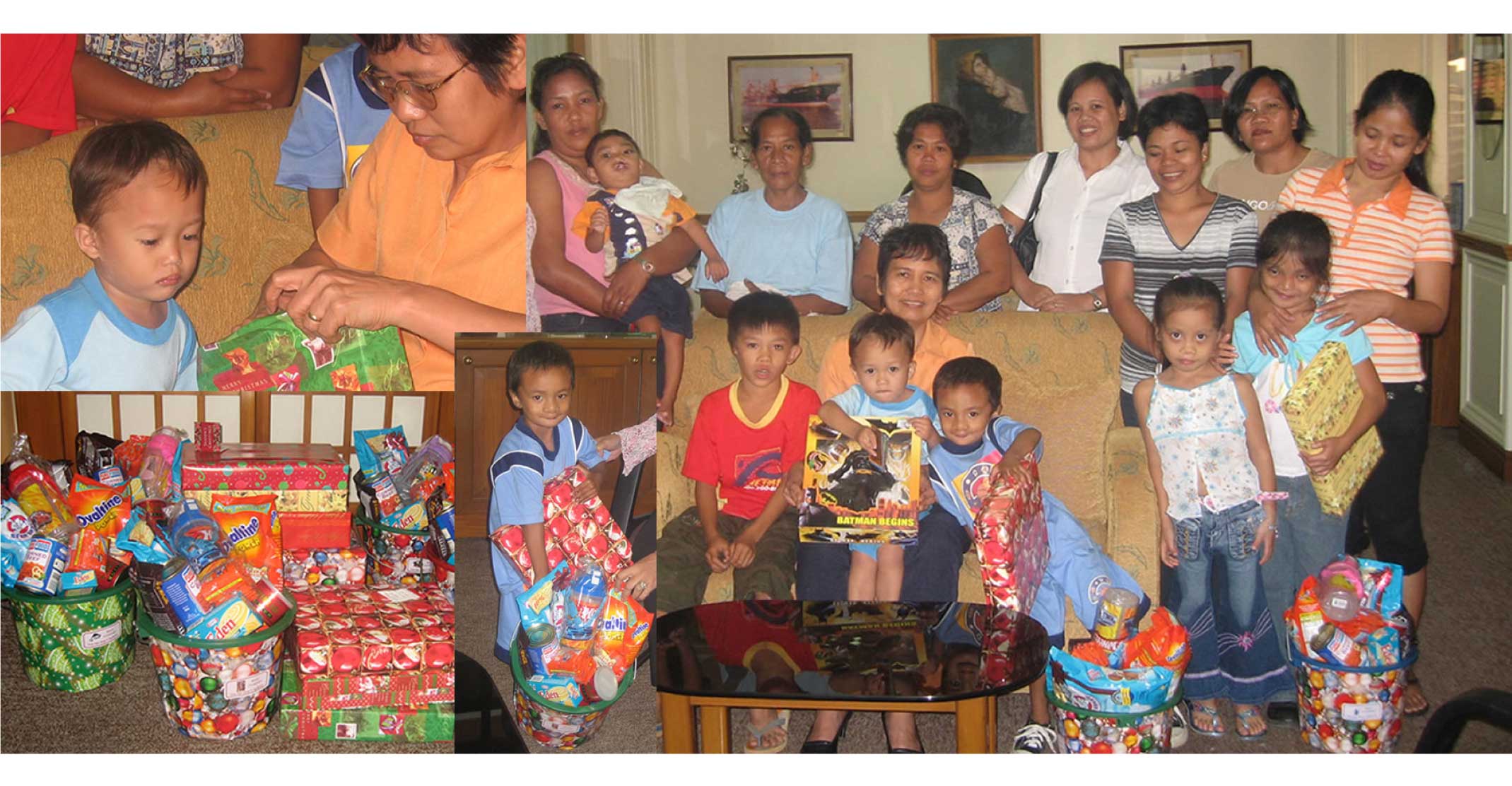 Recent child patients sponsored by Capt. George Agathocleus during the gift giving gettogether held at Interorient Maritime premises. Each child was given a basket of grocery items and a christmas present from Capt. George.
Interorient Maritime Enterprises, Inc. donated one classroom for a school located at Maybunga, Pasig City under the theme "CGMA – Classroom, Galing sa Mamamayang Pilipino Abroad", a project of Department of Labor and Employment (DOLE), Department of Foreign Affairs (DFA), Department of Education and the Filipino-Chinese Chambers of Commerce and Industry
What We Offer
Electronic Dispatch, Web-based System and Data Entry Services

The company supports meeting its Mission and Vision statements by providing clients the information they need, timely and efficiently.

Electronic copies of documents for their recruited seafarers are either timely transmitted via e-mail through electronic dispatch (E-dispatch) or can be accessed and downloaded via our web-based system.

The concept of Information Quality has been our priority as the popularity of Business Intelligence increases.
Therefore we are started catering "Data Entry Services" for clients who have their own web-based or online system in place.

These facilities allows them to obtain records, wherever and whenever needed.